Surfboard Bags Made from Mexican Blankets
The Mexican blankets used to make this bag are made from 100% recycled materials. If you can believe it, garbage is collected from public schools all over the foothills outside of Mexico City, and that trash is turned into an acrylic and polyester fiber! Because of this, the colors that are made will vary from bag to bag, so every single one is unique and different.
Named after our partner who makes the blankets, we hope you enjoy the Pepe Bag and have respect for the artisans and families that make them.
Enjoy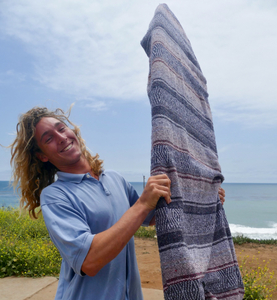 The Story of Baja Wey
The inspiration behind Baja Wey is simple: let's make a
surfboard sock that makes you smile every time you use it.
view more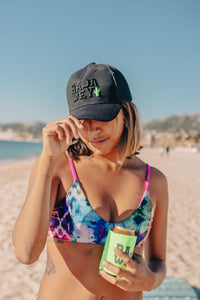 Hecho en Mexico
Every one of our products is made in Mexico
In en era when so many things are made in far away factories in unknown conditions, we made a committment that all of our products would be Made in Mexico by partners that we know and trust.
"This bag is dope. Stoked everytime I see it in the back of my car."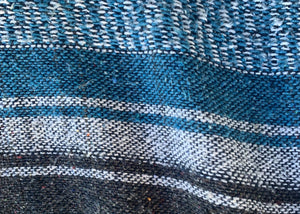 Only $5 to Ship to
🇺🇸 🇨🇦 🇲🇽